MAX BEACH (PRO SURFER) & BRUCE BEACH (MAX'S DAD & CO FOUNDER ELECTRIC VISUAL)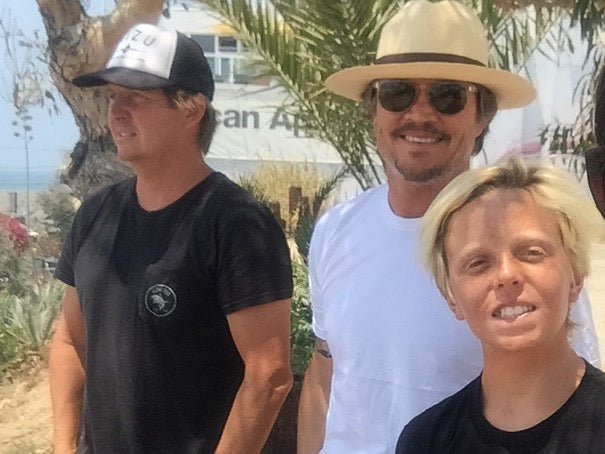 My son Max Beach started Wave Ki training with Brad in February 2016 when he was 14 years old. Since then, Brad has been his 'Sensei' teaching him Wave Ki and how to read the various parts of the wave. 
When Max first started with Brad he was bending at the waist and not getting low enough.  Within six months of working with Brad, those were corrected and his surfing began to radically improve. Max's technique improved as he physically grew and a lot of work was done on his stance and getting more vertical. 
Brad makes Wave Ki fun for his students and its always awesome to see the results of a lesson the next session in the water.
As a student of Wave Ki, Max's surfing is always progressing to the next level.
- Bruce Beach 
I've been lucky enough to have Brad as a teacher for the last 5 years.  My level of surfing has progressed exponentially since I first began working with Gerr.  When I first started with Brad, I talked and dreamed about surfing big barreling waves. After a couple years working with Gerr that turned into a reality, surfing waves like Pipeline and Cloudbreak in all their glory. 
There are very few coaches & teachers like Brad, who have a way of teaching something very challenging, yet keeping it so fun and rewarding for the student. If you are lucky enough to know Brad, he always has the best analogies and I think that is key to learning something that you don't yet understand.  His wisdom of technique in surfing is far beyond any other person in the world. 
Gerr has been a major mentor in my life and I wouldn't be where I am today in surfing, and in life without his guidance and knowledge that he has passed down to me.
Fu(k yeah WAVEKI!!!
- Max Beach