Wave Ki Student - Parker Coffin drops Mexico B-Roll clip for Snapt4.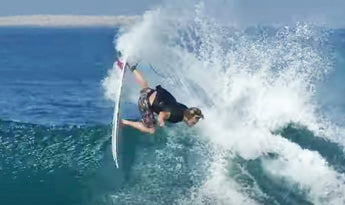 I've got lot's of great memories from my time spent coaching with Parker & Conner Coffin. Both brother's are extremely talented and dedicated to getting the most out of their surfing.
Wave Ki student, Parker, has been shooting with Logan Dulien for his upcoming feature in Snapt4 and has just dropped a clip from a recent trip to the Mexican mainland feat. Jack Robinson and Asher Pacey.
All content is strictly B-roll but the performance level here is far from it.
Check it out on youtube here.