'Crest Surfcast' Ep.36 - feat. Brad Gerlach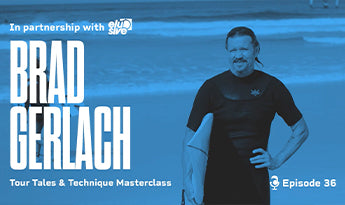 AUTHOR AND TOP WELSH SURFER TOM ANDERSON HIT ME UP RECENTLY TO BE HIS LATEST GUEST FOR EP.36 OF 'THE CREST SURFCAST' PODCAST.
During this conversation we take timeout to discuss various topics, from the importance of style in surfing, to competitive advantage and what it takes to win at the highest level. I also talk about 'the space in between', which Wave Ki subscribers will learn as they enter year 2 of the program
.  
It was a great chat, so if you are into your podcasts, you can find it on the usual platforms or you can listen here.